News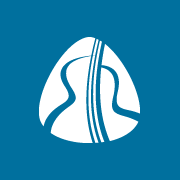 2nd International Jarek Śmietana Jazz Guitar Competition
The organiser is announcing opening of registration period for the 2nd International Jarek Śmietana Jazz Guitar Competiton in Cracow.
- Jarek Śmietana Competition was brought to life to commemorate the great guitarist and jazzman. But that's not the only reason! 54 guitarists from 21 countries entered the first edition of the event. Those who passed to the semifinals had to search the musical archives and present original interpretations of Śmietana's compositions.We believe that most of these young musicians will make these pieces a part of their repertoire and thus Jarek's music will be promoted in the world, Witold Wnuk, founder of the competition and chairman of My Polish Heart Foundation stresses.
The second edition of the competition dedicated to the art of Jarek Śmietana is once again organised by My Polish Heart Foundation in cooperation with Zbigniew Seifert Foundation and Piwnica pod Baranami Summer Jazz Festival. The first edition took place in 2015. The participants came from countries such as the US, China, Japan, Russia, Germany and Dominica. The first prize was awarded to a young Polish guitar player Szymon Mika, a musician presently gaining recognition both in Poland and overseas.
Jarek Śmietana International Jazz Guitar Competition takes place every two years – it is organised alternately with Zbigniew Seifert International Jazz Violin Competition. The second edition of the Śmietana Competition is going to take place in Cracow from June 28th to July 1st, 2017. The jury will comprise legendary guitarists John Abercrombie, Mike Stern- a multiple Grammy nominee, associated with Blood, Sweat&Tears band and collaboration with Miles Davis and the Polish guitar virtuosi Marek Napiórkowski and Karol Ferfecki, joined by the competition's founder, Witold Wnuk.
The jury will award prizes amounting to 35.000 PLN.
An application form for the contestants and competition rules are available at Competition's web site.
The closing date for applications is April 30th, 2017.
All applicants will be notified via email regarding their results by May 15th, 2017.
*Jarek Śmietana was one of the most famous Polish jazz guitarists. He made his debut with some of the brightest stars of the Polish musical scene and soon became one of them.
A charismatic bandleader (Extra Ball, Sounds), an excellent composer and arranger. He collaborated and recorded with the masters of world jazz, among them Art Farmer, John Abercrombie, Gary Bartz, Hamiet Bluiett, Eddie Henderson, Zbigniew Seifert and Zbigniew Namysłowski. His music was permeated with jazz, had a rock-like expression and a flow of a bebop phrase. The guitar held no secrets from him, becoming in his hands an instrument through which he conveyed his soul. In the Polish music milieu he had no equals – as mirrored in the annual survey of Jazz Forum monthly where for over three decades Smietana was hailed as Poland's top guitar player. He was admired both by Polish and foreign audiences alike performing at innumerable Polish and foreign jazz music festivals and events ( North See, Jazz Yatra, Jazz Umbria, Reno Jazz Festival). His popularity grew even more following his collaboration with the crossover violin star Nigel Kennedy with whom he performed all over the world. He released several dozen albums, over thrirty of them containing the artist's original compositions. He died on September 2nd, 2013 after a battle with terminal illness.