News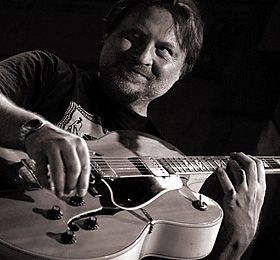 EXTENSION FOR APPLICANTS TO ŚMIETANA COMPETITION
Answering numerous requests to postpone the deadline for the 2nd International Jarek Śmietana Jazz Guitar Competiton, the organisers are glad to inform that the final deadline for submission of your applications has been postponed to May 15th 2017.
The second edition of the Śmietana Competition is going to take place in Cracow from June 28th to July 1st, 2017. The jury will comprise legendary guitarists John Abercrombie, Mike Stern- a multiple Grammy nominee, associated with Blood, Sweat&Tears band and collaboration with Miles Davis and the Polish guitar virtuosi Marek Napiórkowski and Karol Ferfecki, joined by the competition's founder, Witold Wnuk.
The jury will award prizes amounting to 35.000 PLN (approx. 9.000 USD).
An application form for the contestants and competition rules are available at www.smietanacompetition.com .
The closing date for applications is May 15th, 2017.
All applicants will be notified via email regarding their results by May 30th, 2017.