News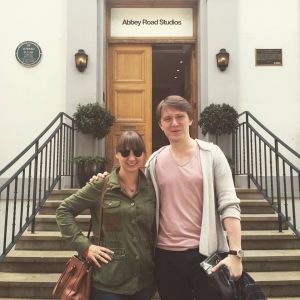 A recording session at the Abbey Road Institute!
Another exceptional and important prize at the Jarek Śmietana International Jazz Guitar Competition.
The winner will be given an opportunity to record in the legendary Abbey Road Studios in London. The prize was founded by producer Sergiu Tuhutiu connected to the Abbey Road Institute and Alicja Śmietana, daughter of the patron of the competition.
"We wanted to create something to the like of 'an international credit card', because that's what I believe a session in this legendary location should be called. Recordings made here open doors to the world of music before young artists, vesting them with an exceptional potential. Eager to give these artists something that will have a great value for them for ever, we were following our own experience', Alicja Śmietana explained.
The special prize, being a one-day session at the Abbey Road Institute, will go to the winner of the 2nd Jarek Śmietana International Jazz Guitar Competition held this year in Kraków and will be fully covered by the Abbey Road Institute. The decision as to what music and line up to take to the studios is up to the winner, yet recording of at least one work of Jarek Śmietana is obligatory. The date of the recording will be arranged individually with the artist, yet should occur no later than 12 months from the reception of the prize. The copyrights to the recorded material stay the artist, and the questions connected to its later release are left up to the artist.