News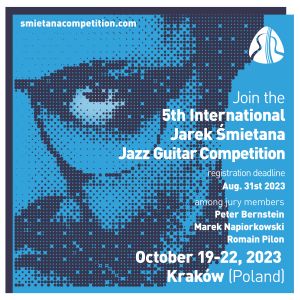 List of qualified for the semi-finals
It's time to announce the list of guitarists qualified to participate in the competition.
From among dozens of applications from all over the world the selection commitee has chosen 12 musicians from USA, China, Brasil, Israel, Portugal and Poland.

The list of semifinalists:
Silverman Raphael
Mendez-Guevara Favian
Li Kurtis
Krawiec Paweł
Zito James
Nascimento Ismael
Niceberg Ohad
Malinowski Konrad
Manasterski Aleksander
Ludwiczuk Błażej
Saldanha Mateus
Turner Ben

Congratulations!
See you in Krakow, 19th-22nd October!