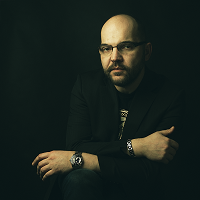 ADAM KOWALEWSKI (bass, double bass)
A graduate of the Department of Jazz and Popular Music at the Karol Szymanowski Music Academy in Katowice, where he is currently a lecturer. He has collaborated with the most outstanding Polish jazz musicians such as Janusz Muniak, Jan Ptaszyn Wróblewski, Tomasz Szukalski, Tomasz Stańko, Piotr Baron, Piotr Wojtasik, Leszek Możdżer, Adam Pierończyk, Jarosław Śmietana, Eryk Kulm. He has also performed with such international stars as Bennie Maupin, Eddie Henderson, Gary Bartz, John Abercrombie, John Purcell, Kevin Mahogany, Steve McCraven, John Gross, Scott Hamilton, Duffy Jackson, Dolph Castellano, Karin Krog, Andy Manndorff, Wolfgang Puschnig, Dave Friedman, Tuna Ötenel, and Rusty Jones.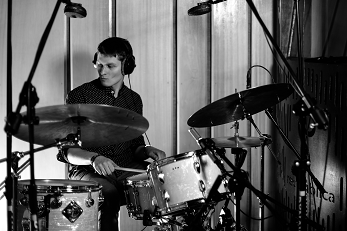 Patryk Dobosz (percussion)
A graduate of the Academy of Music in Kraków in the Chair of Contemporary and Jazz Music in the class of Łukasz Żyta. He participated in a course organised at the Manhattan School of Music
with John Riley and collaborated among others with the High Definition Quartet, Randy Brecker, Wayne Escoffery, John Abercrombie, Amir ElSaffar, Maciej Obara, Włodek Pawlik, Janusz Muniak, Piotr Wyleżoł, Adam Pierończyk, Grzegorz Nagórski, Paweł Kaczmarczyk, and Adam Bałdych.