News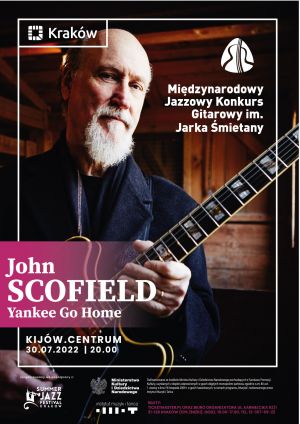 John Scofield Yankee Go Home on July 30 in Cracow!
On July 30, 2022, John Scofield will perform in Kijów.Centrum with the Yankee Go Home program.
The greatness of jazz, Miles Davis' partner - guitarist John Scofield with the new Yankee Go Home program, in which he returns to his roots from American rock and R&B music.The concert is organized in cooperation with the Summer Jazz Festival Krakow.